Welcome to Diversified Consulting & Support Services, Inc. where the tax season stress can be eased by our professional staff.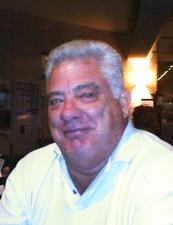 Diversified Consulting & Support Services was founded in the early 1980's by Don Laske ("The Don" as he is affectionately referred to). Don was the sole proprietor acting as a Small Business Consultant and Tax Prearer. Over the years the business grew by client referrals, never spending monies on advertising.
In January of 2006 Don was seeking semi retirement but worried about the care of his clientele. He decided to incorporate the business and have his employees eventually become the owners of his life's work. He would continue to act as Consultant for the Corporation, training the employees to ensure his clientele continued to receive the best possible service.
Today the business is known as Diversified Consulting & Support Services, Inc. operating in Roseville, California. "The Don" is still the Consultant and continues to consult with small businesses, prepare taxes and assures the clients continue to receive excellent service.